I am going to try and attempt to blog. I know, I know, it has been a
long time. DH had his spring break, then the boys had their spring
break, in which is was wickedly cold and snowing (of course) and three
adolescent boys stuck together in a small house makes for a long break.
Bad things happen in 3's, why?
1)My trusty laptop just decided one day to pass on. No warning, it just
went, swiftly and silently. No, I had not back anything up. I still
cannot recall where my pictures are stored or my password. *sigh*
2) My beloved cell phone went through the washing machine. Note to all-cell phones do not like to be washed with jeans and do not work after such an experience.
3) One of my twins became quite ill over spring break, which meant he did not miss any school and even with my best disinfecting efforts managed to pass the virus on to my husband who in turn gave it to me. Day two of a fever. Ugh!
On to more cheerful topics, it was just Easter. I love Easter! Chocolate!!!!!
Every year one of the twins makes an Easter cake.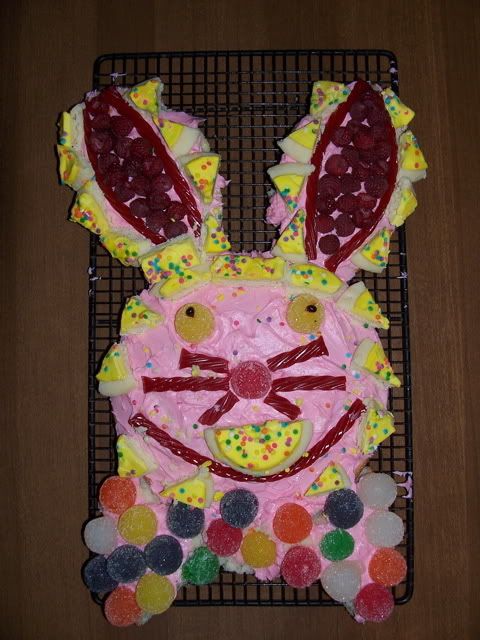 The Easter Bunny never leaves the cat out: