Today was an awesome mail day! Look what arrived from my Knitter's Coffee Swap 3 Partner La La Knits: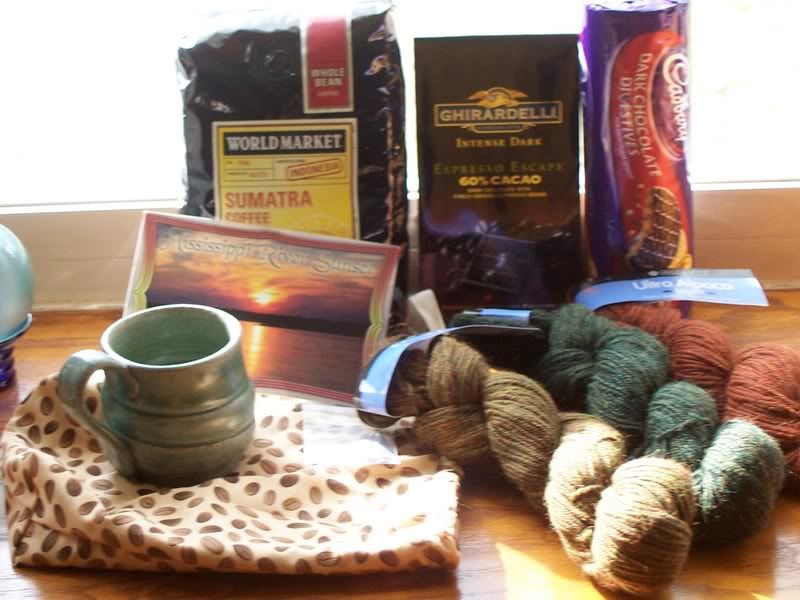 She sent quite a delightful package. :) Check her blog out here: http://www.lalasknits.blogspot.com/ (once again blogger is not allowing me to link anything, sorry).
Then, as if my day was not already perfect I received my Ravelry T-shirt and three buttons!
Knitting update, my Minimalist Cardigan if on the blocking board and should be dry soon. Off for some coffee and Digestives!