****
Please check out, enter, and tell all you know about my first ever Giveaway!
****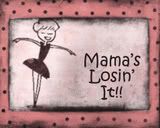 Prompt #1 is out, since I have never been on a blind date.
Prompt #4 stumped me. I do not think I photographed anything overly exciting, since I do not like to post pictures of my kids.
I shall try prompt #2

Other than the birth of a child or your wedding, write about a joyous moment.
This is a timely one. I have my very first
giveaway
going on and for me, this is a
very joyous moment
. It is also one filled with worry as well. I am
excited
that I am able to promote a
wonderful
seller, yet at the same time nervous that I will not give her enough publicity. I am thrilled to overflowing that she allowed me to review her products. I have been a customer of hers for some time now and this means a lot to me. Her products have brought me
relief
and I hope to be able to introduce more people to her store.
Please
share this joyous time with me and check out my
giveaway
.
Prompt #3
Write about one of the most difficult decisions you have made in your life.
The most difficult decision I ever made in my life was immediately after finding out, rather early, that I was carrying identical twins, and they were very ill. My Twins had
TTTS
and when discovered
so
early in a pregnancy, it is almost always fatal for both fetuses.
At the time, we had three choices (although one I was not going to consider), so two choices. I could have a "new" and not covered by health care (at the time) procedure by Dr. De Lia. or I could be hospitalised during my entire pregnancy and have serial amnio reductions. I had a team (oh yes, a team) of extremely high risk doctors and we discussed the positives and negatives and we concluded hositalisation would be best. Traveling to Dr. De Lia, even if we could get funding would not be good for me. It was not easy and I worried the entire 5 months I was in hospital, until I delivered very premature twins. I am happy to report that my boys are now healthy and happy 14 year olds.
To see more writing prompts and read what others are writing about visit
Mama's Losin' It
.

Please take time to check out my first ever giveaway,

Thank You.