****Please check out my Bazil Essentials Giveaway and my Twisted Silver Giveaway!****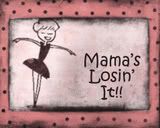 The Prompts:
1.) Tell us about a stray animal you took in.
2.) Write a poem for your favorite teacher of all time.
3.) Describe someone in your life you wish you saw more of.
4.) Write a letter to someone who bothered you this week.
I am guest blogging for my wife because she has been struck with yet another
migraine. Please accept my apologies for the brevity, but I'm working on an
important research proposal that is due on Friday. I chose to respond to
the two specific questions because frankly my responses to the other two
would be either embarrassing or inappropriate for public consumption.

The one and only stray my wife and I took in was a kitten that we found on a
rainy night in the Upper Peninsula of Michigan on our way home to Minnesota.
The kitten had ear mites which we began treating while on the trip home. We
were still living with my parents at the time, so imagine their surprise
when we arrived home with a new addition to the house (including the ear
mites)! The kitten eventually fell in love with my parents and she ended up
living with them for good.

I have a scientific colleague/friend that I have known since 1997 and he has
left a lasting mark on my wife and me. He used to stop by our home, just
around the kids' bedtime, and we would then proceed to stay up very late
playing dominos, drinking wine, and talking about anything that was on our
minds. I only worked directly with him for one year, but we have kept in
touch and collaborated occasionally ever since. I see him perhaps every 3
years when we happen to attend the same conference, but due to our
geographic separation (he lives in Germany), it would be far too expensive
for my wife and me to visit him there. There is a meeting in Switzerland
this year where I could meet up with him once again (last time was 2005),
but that just does not seem to be very likely to happen. Although
maintaining e-mail contact permits us to work on similar projects, there is
still no replacement for meeting in person. He is probably my closest friend
nevertheless and I hope to again have a chance to visit with him in the near
future.

To see more writing prompts and read what others are writing about visit
Mama's Losin' It
.
****Please check out my Bazil Essentials Giveaway and my Twisted Silver Giveaway!****