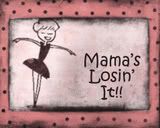 There were 4 writing prompts this week, each more challenging (for me) than the other.
1) Describe DH's most attractive inner quality. This I can do, however will it be too sappy for the readers or too dull?
2) This one definitely will not work, since I have never stolen anything.
3) Write a poem based on the last line of my favourite poem. A tough one indeed, but I was up for the challenge until I had W.H. Auden's, Funeral Blues line, " For nothing now can ever come to any good." in front of me. Suddenly this option seemed too daunting.
4) I came to realise how dull I am. I do not having a scary professor encounter. Now DH is a professor and there was the student with the gun, but that is his story and he just guest blogged.
I have decided to write about my husband's most attractive inner quality.
I would say it is his patience. My husband is the most patient person I have ever encountered. I do not recall ever seeing him getting upset with anyone, ever. This is completely the opposite of me. I am extremely patient with small children and the elderly, which leaves a wide gap of those I am not patient with. My husband has never utter an unkind word about another. He sees the good in every situation. I am an eternal pessimist, he an optimist. No matter what we have encounter in the last 18+ years, he has taken everything in stride, I cannot say the same for me. When I had my stroke and he had to suddenly add the role of sometime caregiver he did do without one complaint, and this is not easy. I am rather difficult when I do not feel well or in pain.I am very blessed to have him as my husband. The world is a better place with my husband in it, not just for me and the kids, but also for each and every person he meets.
My son
(the sick one) wanted to tackle the poem, so this is from my son
For nothing now can ever come to any good
Only action can give true meaning to life
Wasting precious time thinking but never acting is not the was to live.
Only by acting on one's insticts and dreams will the truth ever come out, showing the good you kept hidden through the stalemate of thinking and doing.
Nothingness comes to nothing, and this can never be good.

To see more writing prompts and read what others are writing about visit
Mama's Losin' It
.