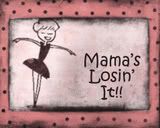 I am feeling guilty for not participating in the Writer's prompt. I know my family did do all the prompts, but it was under duress. So here are the top 10 things that were on my mind this past week, in no order.
1) How could I have deleted such an important email? I cannot retrieve it, should I phone the company? I do not know whom to ask for, it was in the email.
2) What classes should the twins take this fall? I know it sounds simple, yet one wrong choice and the school places them on another "pathway". The honors diploma has different rules.
3) How many apples can one eat in a day before it becomes too many?
4) I should not type medicated, but then I would never be online.
5) I cannot believe what I thought was spam was actual letters from colleges trying to recruit my son. Yes, I deleted them and
I do not recall the colleges that sent them
! It has been a
l-o-n-g
time since I was in college and computers were not used to recruit. So, have I ruined some of his chances?
6) Do I have enough pain medication to get through Monday or should I schedule an appointment (this one is always tricky).
7) Will the twins be safe next week as the travel to spend a week with my parents?
8) The life of a pampered cat does not seem to be all that bad.
9) Why am I the only one in the house who notices clutter?
10) Based on last night, it looks as though once again, I will not win mom of the year.
Now that I am no longer wracked with guilt and all are in school, I need to have a lie down.
To see more writing prompts and read what others are writing about visit
Mama's Losin' It
.